Jerry Garcia Lifetime Print Butterfly Study Grateful Dead COA DB RARE 1st Ed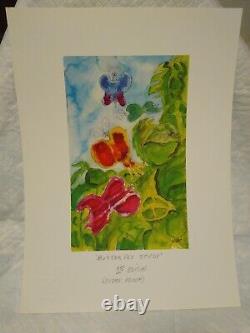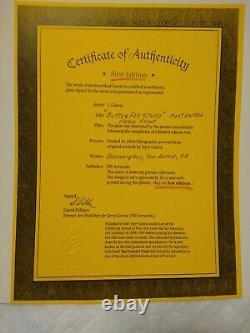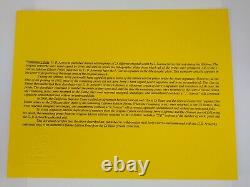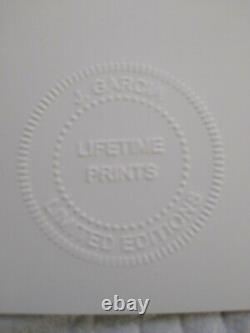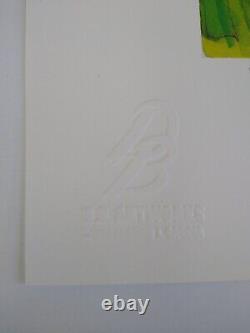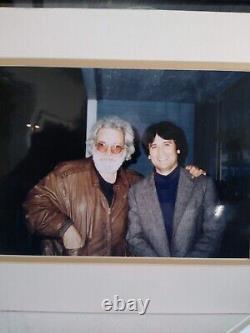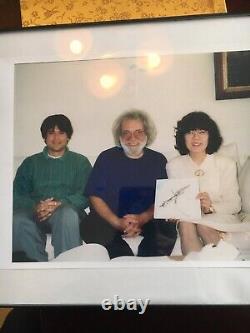 Short BIO of DB Artworks, -- My brother Vince was much more to Jerry than just his Art Publisher. They were also very close friends. Phil Lesh acknowledged his gratitude for how well my brother and his family cared for Jerry in his book " Searching for the Sound"..
Vince and his family occasionally lived with Jerry over the years. We experimented with different archival papers in different print runs, producing some very high-end pieces in Japan, using Toppan. >> I hope this sheds some light on where these prints were made and by whom and why they are truly authentic, having come directly from my personal collection.
They have my provenance as the ART PUBLISHER.. My price are kept low because I want many of you to be able to afford to own something that Jerry loved and created himself during his lifetime. >>Thank You >> David Dibiase >> Former Vice President >> DB Artworks this artwork is a 1st edition.
It was created during Jerry's lifetime, and published by DB Artworks. Jerry personally supervised and approved the final proofs before he would allow the printing of this image. Jerry was very exacting and demanded that the colors of his original paintings be faithfully represented before he gave his final approval for these limited edition prints to be published. This piece is from the original printing run of this image, a lifetime print, plate signed, in it's pure unaltered state meeting the high standards Jerry Garcia demanded for his published artwork. This is a very rare piece and a must-have for any serious collector of Jerry Garcia art,, the actual print is 14 1/8 in.
And the image is 9 1/2 in by 5 3/4 in. Please read the publisher note for the explanation of this print.